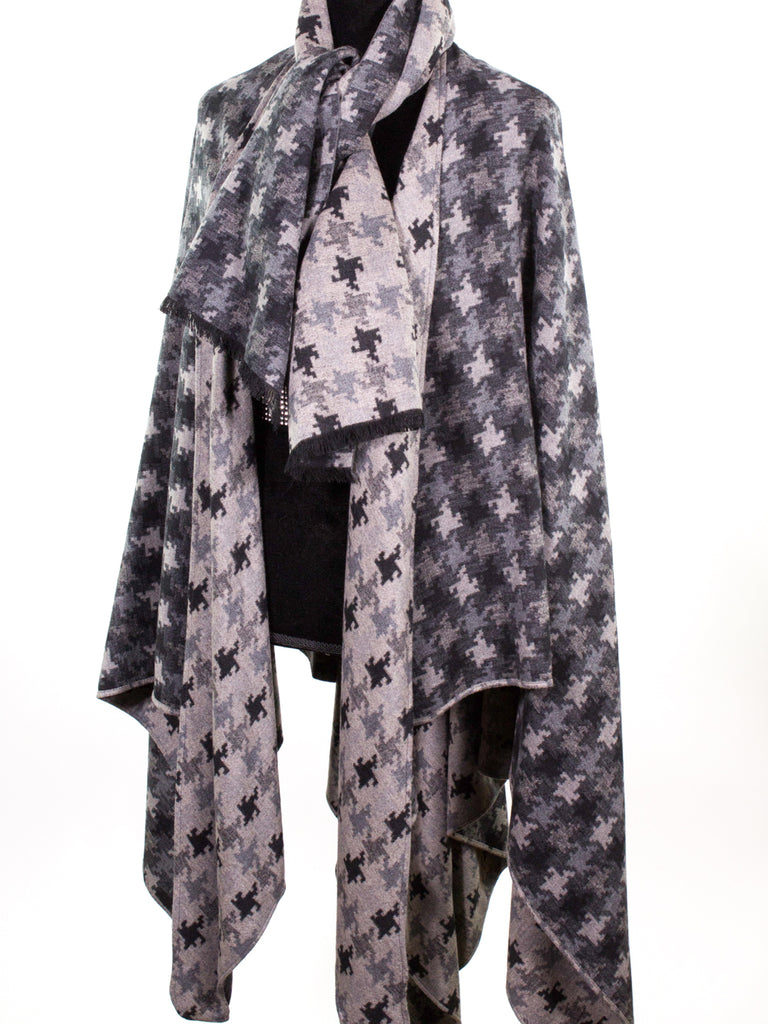 Brushed Silk Houndstooth Cape with Scarf
Enjoy our best-selling brushed silk in a cape!   Classic houndstooth design with elegant hemmed finishing, paired with a matching scarf.  Swing one side over your opposite shoulder for a wrapped-up, dramatic look! 
Fit:
The geometric shape of this cape rests comfortably on the shoulders and always feels like it's in place.  We begin with a large square, cut one corner diagonally, and then roll the edges to finish the piece, creating angular points on all sides.  One size fits most.
100% Brushed Silk
One Size
Imported
Dry Clean Only
Item #11111643